This is an announcement for the elementary school. Due to unforeseen circumstances, the programs scheduled for today have been rescheduled for Monday. We apologize for any inconvenience.
Irwin County Schools We have been made aware of the Tik Tok National Challenge of school shootings today. We have no reason to believe that any threats have been made to our school system. However, we will be diligent and on high alert for any strange behavior. We will have extra law enforcement presents as well. If you feel uneasy about sending your child to school today please feel free to keep them home. Attendance will not be taken today. As always please keep our students, staff and our Nation in your thoughts and prayers.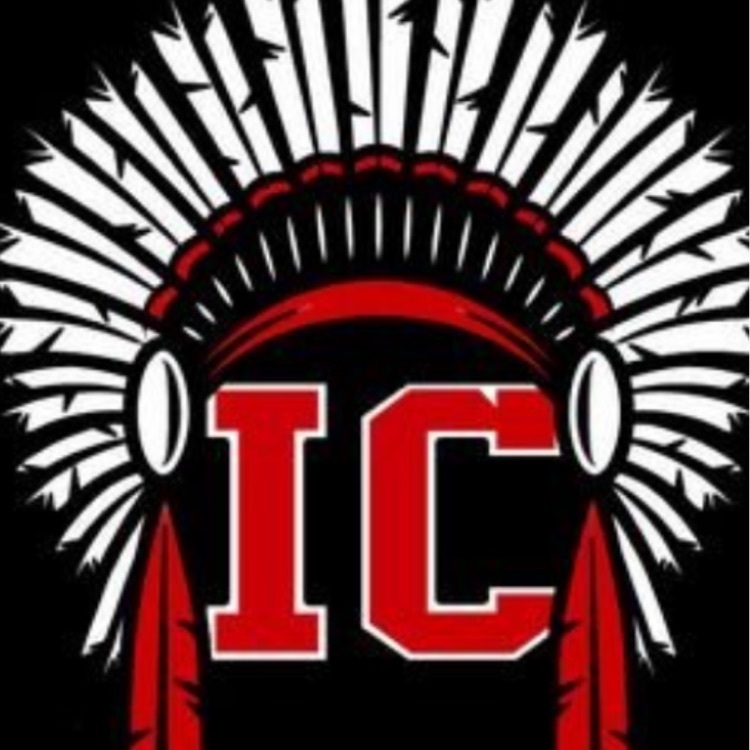 December 4, 2021 ANNOUNCEMENT from Irwin County Schools Good afternoon, Indian Nation,   Our Indians have done it once again with a big win Friday night! They will be traveling to Atlanta on Thursday, December 9, 2021, to play at 8:00 p.m. in the GHSA Football A Public Championship game. We will have an early release day Thursday, December 9, 2021, for all students and staff.     Friday, December 10, 2021, will be a virtual day for all students and staff. Each school will communicate with parents and students regarding class work and expectations for virtual instruction. Please contact your child's teacher if you have any questions.     All students will be served lunch early on Thursday, December 9, 2021.   Additional details will be forthcoming regarding early release times for Thursday,  December 9th.    Thank you for your support. GO INDIANS!!!!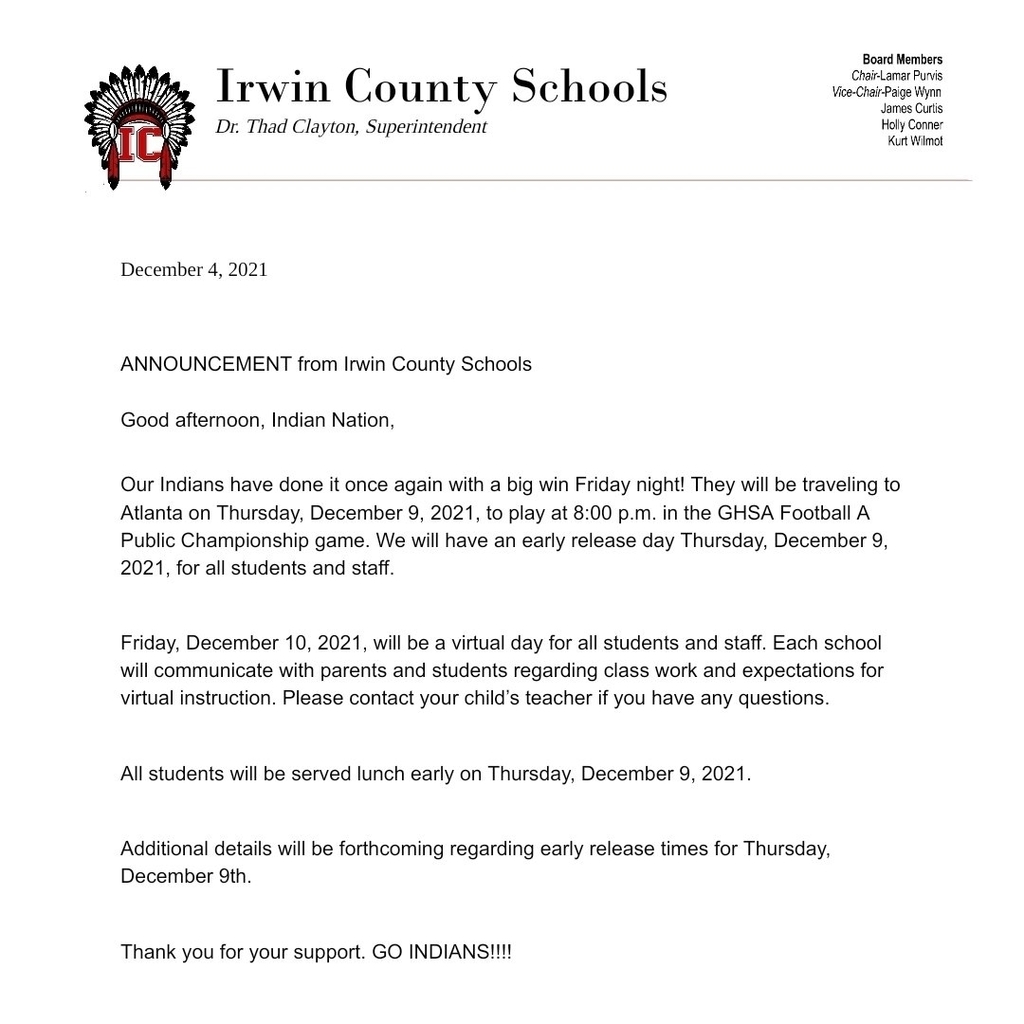 3rd round of the playoffs End of the 3rd Irwin 21 Macon 7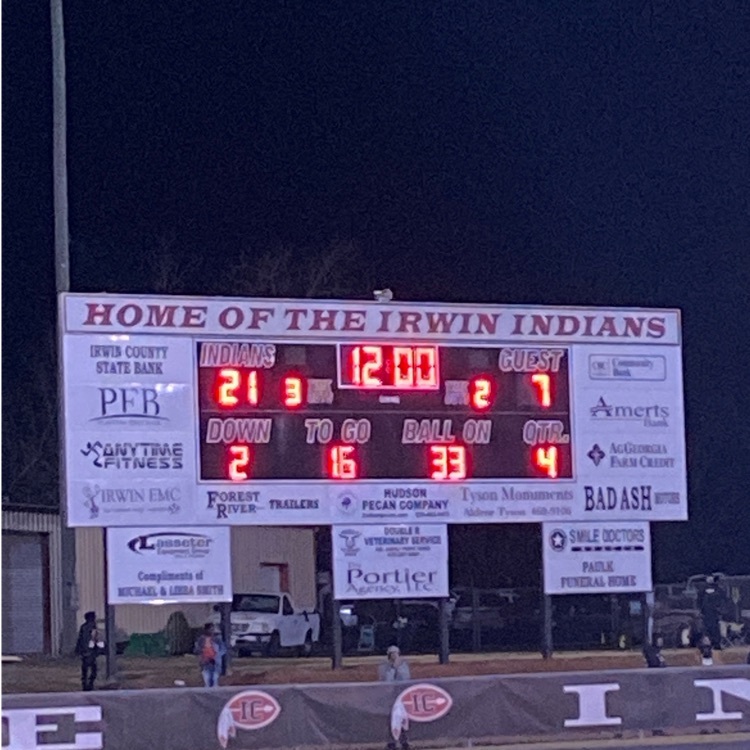 Return Chromebooks and Charger Tomorrow! All chromebooks and chargers will need to be returned tomorrow when students return to school. High school students will report to the lunchroom as soon as they get to campus to turn in their devices. Middle school and Elementary school students will return chromebooks and chargers to their homeroom teacher. Please be sure to charge all chromebooks tonight so that students can use them in class tomorrow! Thank you!